Fresca FMC8013 49 Inch Wide Bathroom Medicine Cabinet with Mirrors

PRODUCT DESCRIPTION: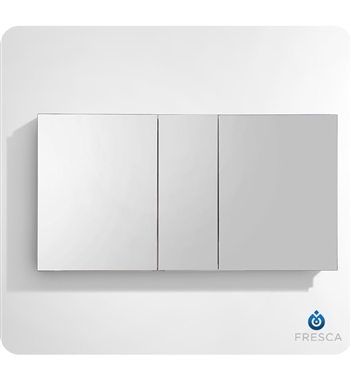 This 49 Inch medicine cabinet features mirrors everywhere. The edges have mirrors and also on the interior of the medicine cabinet. The inside features two tempered glass shelves. Can be wall mounted or recessed into the wall.

TECHNICAL SPECIFICATIONS:
Dimensions: 49"W x 26"H x 5"D
4 Glass Shelves
3 Mirrored Doors
Recessed Mounting Option
Materials: Glass
SKU: FMC8013
There have been no reviews for this product.