The bathroom is one of the most used parts of the home. From the master suite where you and your spouse get ready for the day to the bathrooms used by your children or guests, few rooms are more important.
Over time, however, wear and tear will cause your bathroom to no longer present the soothing, spa-like atmosphere that you once enjoyed. Alternatively, many people who move into a new house may wish to upgrade their bathroom to better fit their personal tastes and usage needs.
If you've been considering remodeling your bathroom, you're not alone. A 2019 survey from Trulia found that "90 percent of homeowners plan to remodel their home at some point," with bathroom remodels being the second-most popular project, named by 45 percent of homeowners.
If you've been debating whether you should spend your tax return on bathroom remodeling, you're certainly in good company. But how can you be sure that a remodel is truly necessary? Here are a few key indicators that it would be worth your while to remodel.
1. Outdated Decor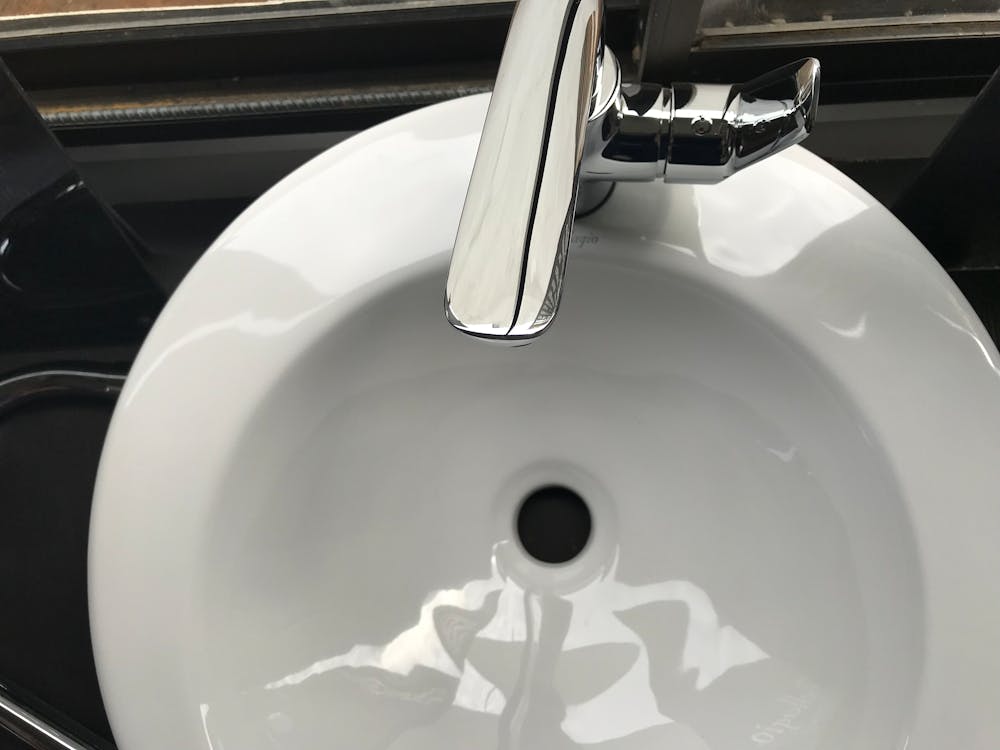 One of the best reasons to remodel your bathroom is surprisingly simple — you don't like the way it looks. This is most common if you have lived in the same house for a decade or more, or if you have just purchased an older home.
Your bathroom decor reflects your personal tastes and helps set the mood for the room. If the decor doesn't fit your personal preferences, every trip to the bathroom can feel a bit jarring. Even minor details, like the towel holders or faucets, can throw off the desired vibe of the bathroom.
Thankfully, there are a wide range of bathroom styles to choose from, from sleek contemporary looks to products that suit more traditional tastes. Generally speaking, however, you'll want to give your bathroom a total facelift in these situations so that everything matches. You don't want that medicine cabinet to stick out like a sore thumb after you've upgraded everything else.
Many upgrades allow you to take advantage of modern additions, such as medicine cabinets that come with electric outlets, mirror defoggers, night lights, and even USB ports. The combination of modern looks and functionality will make using your bathroom far more enjoyable.
2. Bad Lighting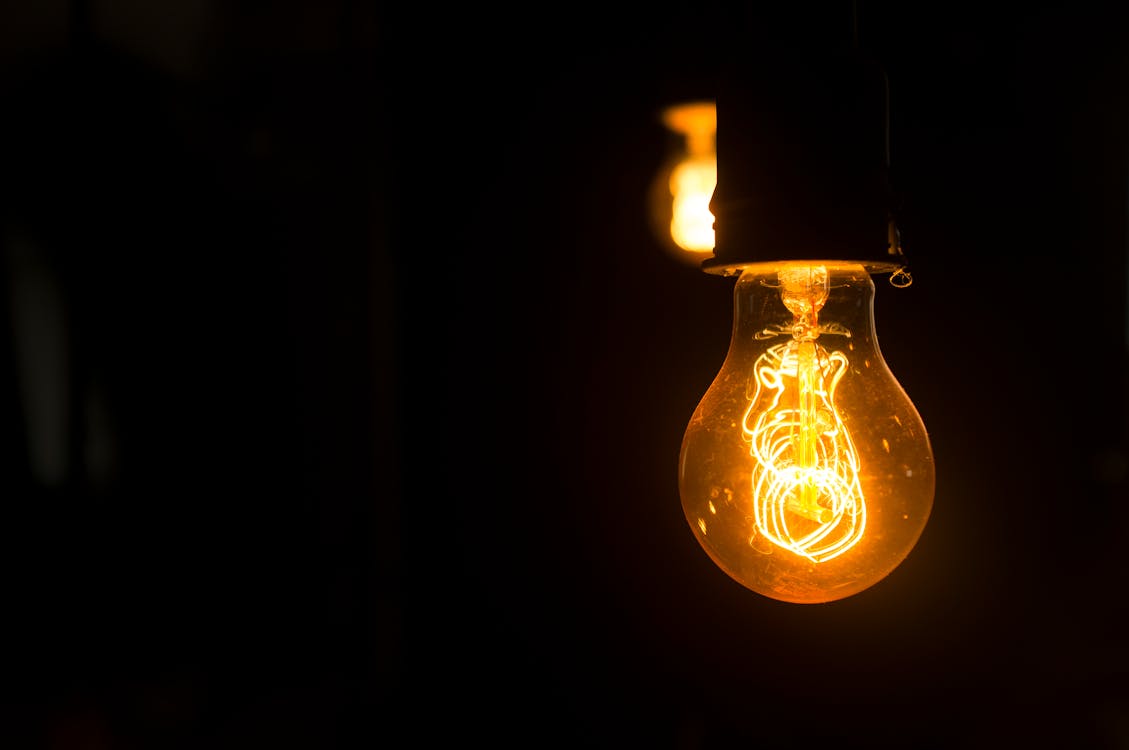 Sometimes, your bathroom decor may be perfectly fine, but poor lighting can cause the room to look dark and gloomy. Inadequate lighting can also cause the bathroom to feel small and cramped. This is especially common of bathrooms that don't have a window or skylight.
While you could certainly go with the more labor-intensive route of having a contractor install a skylight or a translucent window, an easier and more affordable choice is to simply upgrade your lighting fixtures.
New vanity lighting can be installed in a position that better directs light throughout the room, taking advantage of mirrors to further increase the lighting. This will help the room feel much more inviting without the need for other major changes. Installing a glass shower door can also reflect artificial and natural lighting to help the bathroom feel larger.
3. You Have Changing Bathroom Needs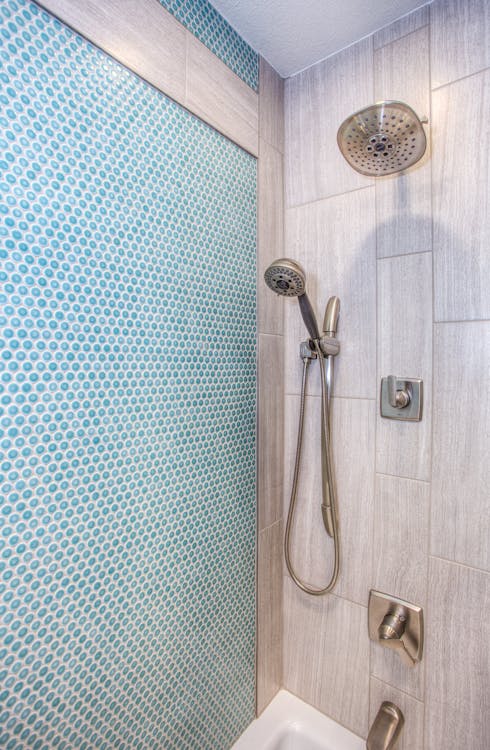 The way you used your bathroom ten years ago isn't necessarily the same as how you need to use it today. This is especially true of families with growing children, or for older individuals who plan to age in place.
For example, families with young children are typically best served by a shower/tub combo. This allows parents to take a shower, while also having the flexibility to use the tub for their kids' bath time. As your kids get older and no longer use the tub, you might consider updating to a walk-in shower with sliding glass doors. This could be an especially nice upgrade after your kids grow up and move out of the house, and their bathroom is used by guests. An upscale, walk-in shower will make a great impression on visitors.
If you plan to age in place, you should make adjustments that will reflect your changing mobility needs. A walk-in shower with a hand shower attachment and a bench for seating will generally be much safer than a tub. Grab bars located in the shower and other parts of the bathroom can also reduce the risk of slip and fall accidents. Even toilets can be replaced with ADA compliant models to improve safety and comfort.
For these types of upgrades, it's always best to think toward the future. Considering how long you plan to stay in your home and how your usage needs could change will ensure that your remodel will serve you well for many years.
4. You Want to Improve Your Eco-Friendliness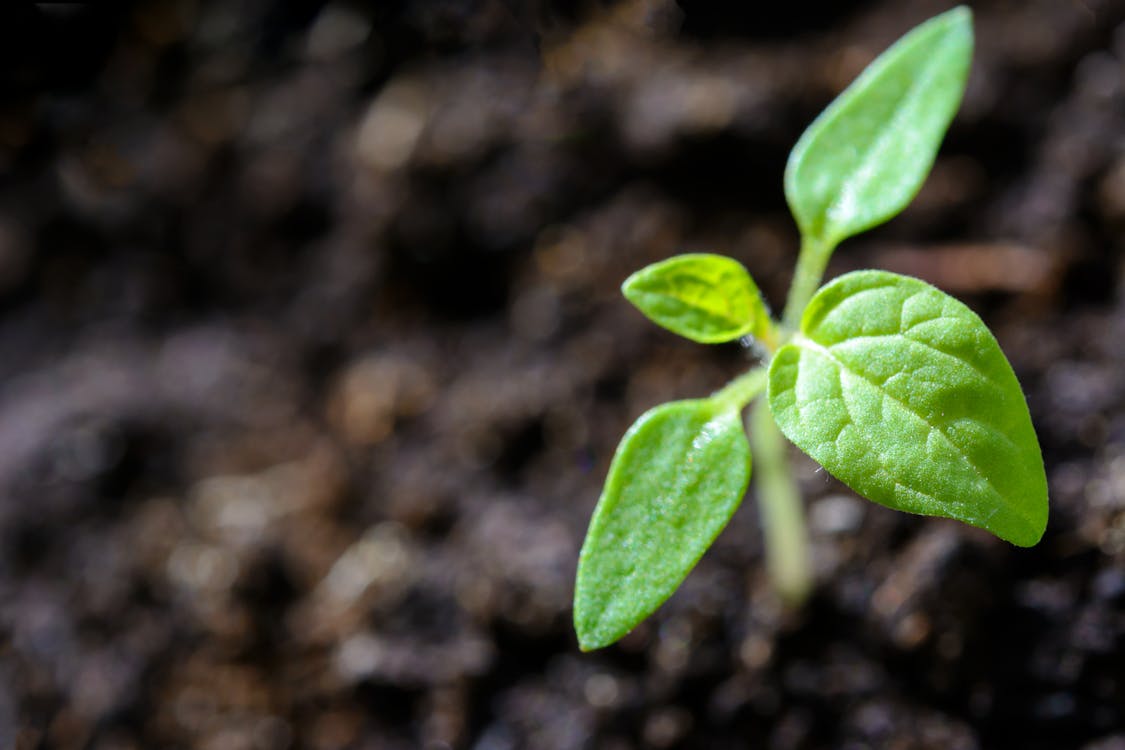 More homeowners are becoming increasingly aware of how their decisions inside the house impact the environment. With so many water-consuming fixtures, the bathroom is one area where environmentally-friendly upgrades can have the biggest impact.
If you want to reduce your household water consumption, consider installing low-flow shower heads and faucets. You could even get a WaterSense Certified toilet to save water with each flush. These products still work efficiently, while reducing how much water your household uses as part of its normal bathroom routines.
You can also save electricity by upgrading your lighting fixtures and switching to LED bulbs. These bulbs use less energy than a typical lightbulb, and have a much longer lifespan so you won't need to purchase replacements as often.
Reducing the energy use in your bathroom won't just help the environment. In the long run, it will also lower your household utility expenses, which will help you recoup the costs of your upgrades. Every little bit helps!
5. Leaks & Other Damage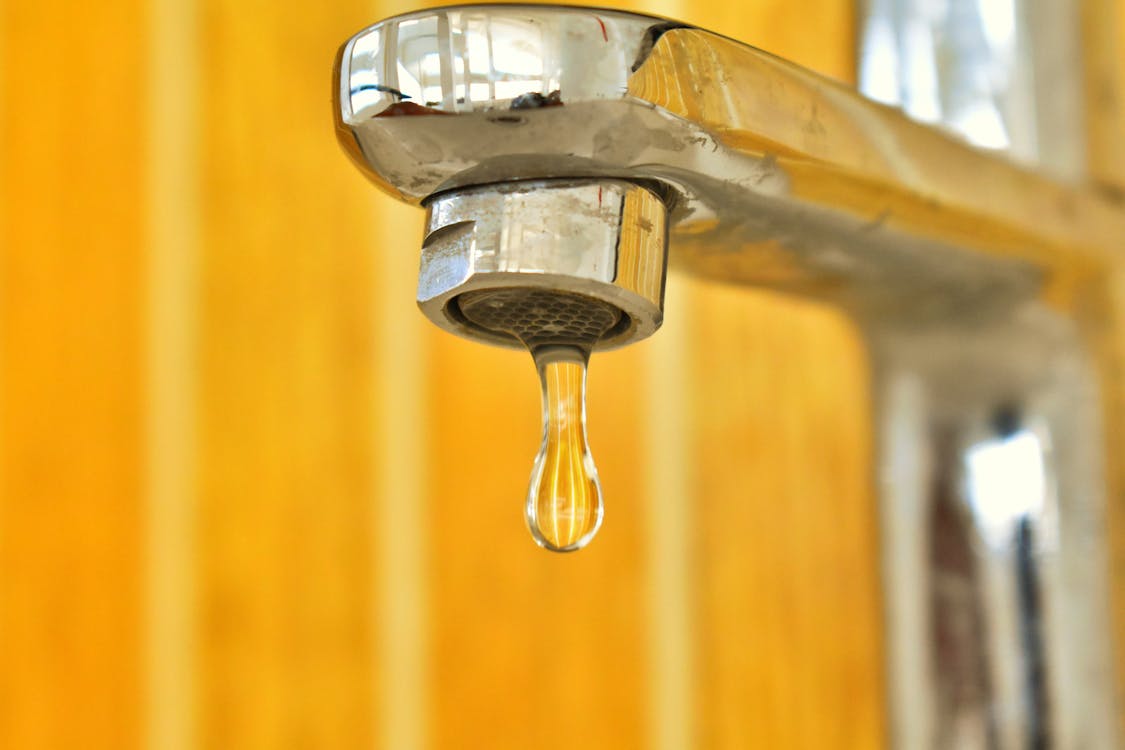 While a single dripping faucet can easily be repaired by a qualified plumber, widespread damage is usually best remedied by a comprehensive remodel. Left unchecked, bathroom maintenance issues can quickly spiral out of control. A broken vent fan could lead to mildew growth or cause ceiling paint to crumble and peel away due to excess moisture.
Brown patches on the walls or near the ceiling are often an indicator of hidden leaks behind the wall. Cracked or loose tiles could pose a major slip hazard, especially when they get wet. Leaking toilet seals could give the entire bathroom a musty odor that simply refuses to go away.
Such damage isn't just unsightly — it could also lead to significant property damage or even pose a health and safety risk for your family. You don't want a leak to get so bad that it will eventually require mold remediation or other costly services. When it becomes clear that a significant portion of your bathroom will need to be repaired, you might as well go the extra mile and invest in a full remodel.
After all, you will already be replacing fixtures or even cutting out pieces of drywall as part of the repair process. Converting the project into a full renovation will ensure that your bathroom looks complete and new after the repair work has been completed.
6. Not Enough Space
Not having enough space is a surprisingly common bathroom problem. While modern master suites are designed to be larger than ever, certain floor plans retain a relatively small bathroom area. This can cause the bathroom to feel cramped and uncomfortable, rather than open and inviting.
Adding space to your bathroom can be one of the most intensive parts of the remodeling process. Adapting the layout or even expanding the room can make the bathroom easier to navigate, or help you create space for added features like a soaking tub. Layout changes are very labor-intensive, often requiring adjustments to the plumbing and electrical lines. As such, this tends to be the most expensive way to remodel your bathroom.
A lack of storage space is another frequent concern in the bathroom. You don't want to have to go marching across the house to get a new roll of toilet paper or replace an empty shampoo bottle. As part of your layout changes, you could close off part of the area to install a storage closet for bathroom products.
Alternatively, you can add storage space by installing a larger bathroom vanity or a linen cabinet. Though you should take careful measurements to ensure that these new additions will fit with your overall layout, they can provide the space you need to keep everything neatly organized within your bathroom.
7. You're Prepping to Sell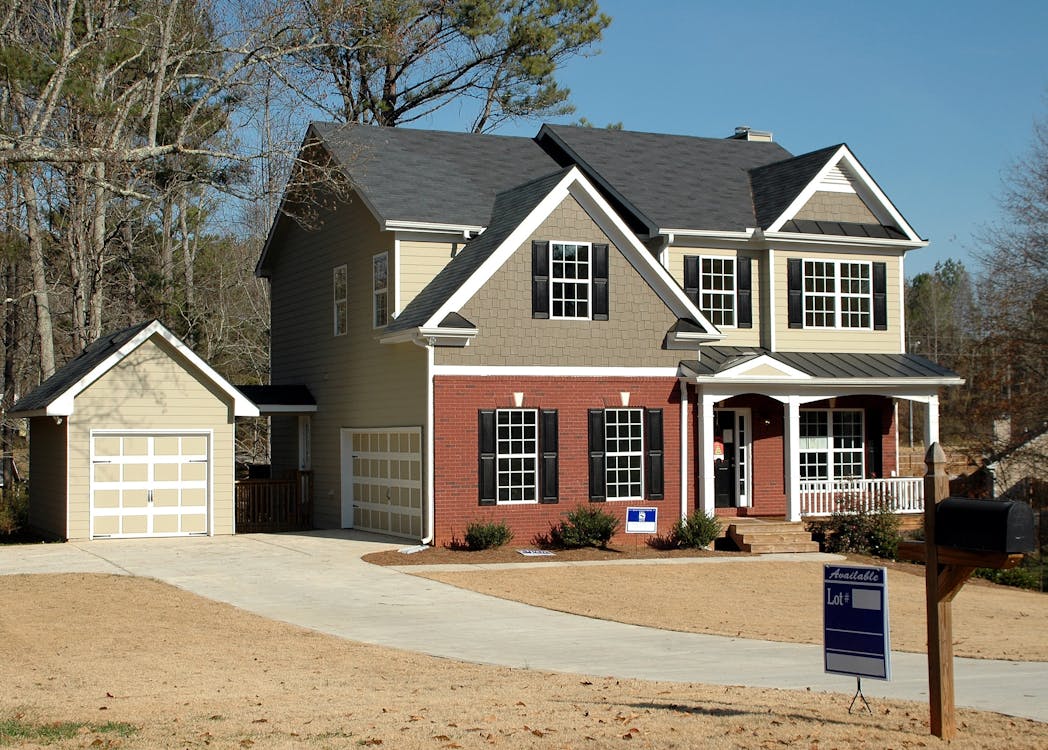 If you're planning to sell your home in the near future, a bathroom renovation could make all the difference in helping you sell quickly and at a favorable price. Keep in mind that while statistics say you are best served with only minor remodels when planning to sell, a high ROI for your remodeling work isn't the only thing to consider.
As Kiplinger's Andrea Browne Taylor explains, "While you may not want to spend the extra cash, the cost of inaction can be far greater than the small loss you'll incur on any home-improvement projects," as failing to make even minor cosmetic upgrades "may cause your house to linger on the market longer. As a result, you'll likely have to pay ongoing mortgage, maintenance and staging costs."
While many homeowners may wish to make further upgrades to the bathroom after they move in, you can greatly increase your home's appeal by making some changes before you list your property. In fact, bathrooms are often cited as the second-biggest selling point for a home (only kitchens are ranked higher), and minor remodels can even have a ROI over 100 percent.
Some of the most cost-effective remodeling tips when planning to sell are replacing an outdated vanity, updating the flooring, and repainting the walls. These projects don't require major alterations to the layout, making them more affordable and easier to complete. They will also help the bathroom look better in photos for your real estate listing, which will get more people to come check out your house in the first place.
Finding Your Reason to Remodel Your Bathroom
No matter why you might wish to remodel your bathroom, there is no denying that the costs associated with this project can add up quickly — especially if you are doing a more extensive renovation. HomeAdvisor estimates that a small, partial bathroom remodel costs an average of $10,000, while a comprehensive remodel of the master bathroom can easily exceed $50,000.
Needless to say, finding ways to save money without compromising on the quality of the final result should be an important priority during the remodeling process. And that's where Kitchen & Bath Authority comes in.
Here at Kitchen & Bath Authority, we offer everything from bathroom vanities and medicine cabinets to shower doors, faucets, and bathtubs. Not only do we carry products from many of the industry's leading brands, but we also offer many of these items at significantly discounted prices.
As just one example, many of our bathroom vanities are available for several hundred dollars off their MSRP. With some models, you could actually save over $1,000 on your purchase. Joining our exclusive membership program unlocks additional discounts on many products, and with free shipping on all orders, you don't have to worry about last-minute markups to your order.
We even offer financing on select purchases, making it easier for you to buy the materials you need to remodel your bathroom.
No matter what your motivation for remodeling, make Kitchen & Bath Authority your first digital stop. We'll help you stretch your remodeling budget further, while giving you access to the best products available.