Bathroom renovations are one of the most common home improvement projects, but they are also among the most complex and costly. While there is no denying that quality remodeling can greatly increase the bathroom's style and functionality — and your home's resale value — the best way to have confidence in your final results is to put in the essential planning work from the beginning.
So how can you be sure that your planning efforts will pay off? By asking yourself a few vital questions as you prepare for your bathroom renovations, you can have confidence that the final outcome will be everything you desire.
If you're considering remodeling your bathroom, start by asking these questions:
What Is My Final Goal With These Bathroom Renovations?
Having a clear understanding of your end goal should serve as the main driving point behind the rest of your renovation decisions. By understanding your why, it becomes easier to determine what your priorities should be as you remodel your bathroom.
For example, if you are planning on aging in place in your current home, you may want to plan for features that will accommodate your changing body, such as grab bars, handheld shower heads, shower benches, or ADA-compliant toilets. The addition of such features will ensure that you won't need to invest in additional renovation work later.
On the other hand, if the primary goal of your renovations is to increase your home's resale value, you will want to be mindful of how much you invest in the work. While US News reports that homeowners in some markets are able to fully recoup the cost of a midrange bathroom remodel, it notes that this is the exception, rather than the rule.
Generally speaking, the more money that is spent on the remodel, the lower the ROI. However, some homes won't be able to sell without making some key improvements to the bathroom. Being mindful of features that you don't like can help you better determine what changes you should make to better appeal to buyers.
Of course, there's nothing wrong with simply wanting to give your bathroom a facelift, either! This is why most people end up investing in bathroom renovations — the improved style and functionality helps them enjoy their home that much more.
How Much Can I Afford to Spend?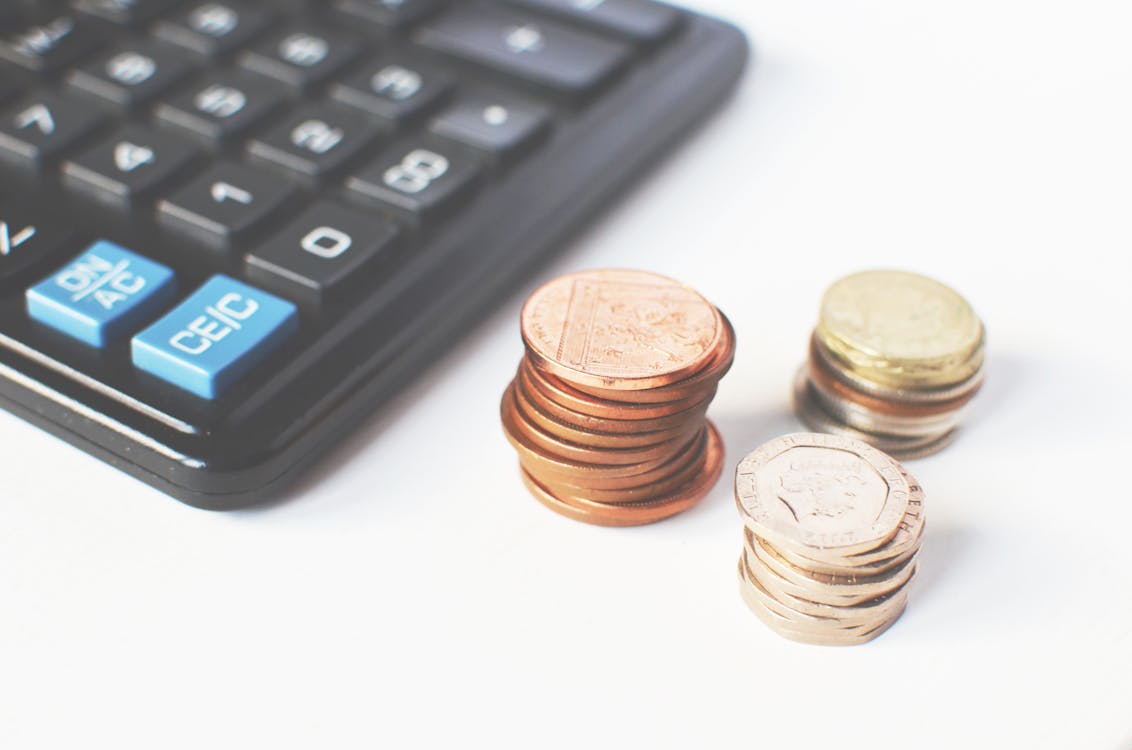 Having an end goal for your bathroom renovations is important, but these goals typically need to be contrasted with how much you can reasonably afford to spend on your bathroom remodel. Even a partial renovation can still cost several thousand dollars, which is no small expense for most families.
Once you've established the end goal for your bathroom renovations, you should then set a strict budget for your project. Understand your financing options, such as whether you will use a home equity loan or if you can afford to pay for everything upfront. Be mindful of unexpected costs (such as hidden mold damage) that could drive up remodeling expenses.
Look for simple ways to reduce your costs, such as shopping around for contractors and bathroom products. Even something as simple as getting multiple estimates from contractors could help you achieve significant savings.
As nice as a bathroom remodel can be, you don't want it to cause undue financial stress. Always take your family's entire budget into consideration so you can better determine what you can afford. A $300 monthly payment may be perfectly fine for one family, but too much for another.
Who Will Be Using the Bathroom?
Understanding who will be using the remodeled bathroom on a regular basis should also play a key role in guiding your renovation decisions. For example, a child's bathroom is typically best served by retaining a shower/tub combination, rather than upgrading to a shower enclosure. Young children generally take baths rather than showers, but as they get older, they can have the flexibility for taking a shower.
On the other hand, if you are remodeling the master suite and find that you never use your tub, you can get better use of the space (and improve the bathroom's aesthetics) by replacing it with a standalone walk-in shower enclosure. The master suite may also benefit from having features such as a double-sink vanity that allows you and your spouse to get ready at the same time, or additional storage space for towels and toiletries.
In contrast, a guest bathroom likely won't need much in terms of storage. Because these bathrooms are used infrequently, a smaller vanity that doesn't provide as large of a storage area will likely be sufficient.
You should always be mindful of the current and future needs of those who will be using the renovated bathroom. A low-height vanity may seem nice when you have young children, but by the time they are teenagers, they will want a normal-sized vanity.
Do I Need to Change My Bathroom's Layout?
Depending on the scope of your desired bathroom renovations, you may decide that you want to change the layout. This is hardly unusual, especially since many bathrooms can feel smaller than desired in a time when the trend is to have large, spacious master bathrooms.
However, determining whether you need to change the layout or expand the bathroom is a decision that requires careful consideration. Expanding the bathroom will typically require the demolition of certain walls and moving plumbing fixtures. The added demolition, plumbing, and electrical work will greatly increase the cost and complexity of your project.
On the other hand, while keeping your bathroom's current layout will help you save money, it may not deliver the desired results if your current layout is cramped or inconvenient.
If you are generally satisfied with your current layout, it will likely be easiest to keep it as-is. This way, you won't have to deal with the extra complexities of re-routing plumbing or knocking down walls. Of course, you could find a happy medium by reorganizing the layout of the room without changing its dimensions.
When considering whether you should change the layout of your bathroom, it may be helpful to consult with a design expert. They will help you find a cost-effective solution that helps you get the most out of your space.
Which Features are Must-Haves?
When working with a somewhat limited budget, you may not be able to afford every potential upgrade you'd like for your bathroom renovations. Alternatively, if you don't want to deal with the hassle of completely changing the layout of your bathroom, you may not have enough room for everything you'd like to add.
Because of this, many homeowners find that they will need to make compromises while remodeling their bathroom. You won't be able to get everything you want, so to get the most out of the project, you should determine which features are your "must-haves" — the things you simply cannot do without.
If an updated shower enclosure is your most desired feature for your newly renovated bathroom, make it the focal point of your upgrades. Allocate more of your budget here while leaving enough so you can still purchase quality materials for the rest of your planned renovations.
If budget restrictions are keeping you from implementing a full remodel now, one helpful option could be to invest in partial upgrades over time. For example, you could update your shower this year, and then replace your vanity next year.
While focusing on the features that are most desirable can help when space or budget restrictions limit your remodeling capabilities, you should never neglect items that are broken or severely outdated. Addressing issues that present repair and maintenance problems is ultimately even more important than making aesthetic improvements.
What Should I Look For When Choosing Bathroom Fixtures?
While style is certainly important when selecting new fixtures and features for your bathroom renovations, you cannot overlook quality. The right materials can make all the difference in ensuring that features like a vanity will stand up to the moist, humid conditions of the bathroom.
Fortunately, there are plenty of things you can look for to know that bathroom products will deliver lasting quality results. For example, faucets that are UPC certified have been tested to ensure that they will provide safe and efficient use. It can also be helpful to look at the warranty information for the product — many of the best vanities and other bathroom items come with warranties that will protect you against manufacturer defects. Naturally, product reviews can also serve as a helpful resource as you try to determine if a product is truly of the quality you desire.
It can also be beneficial to consider installing water-efficient features. Low-flow toilets, faucets, and shower heads can reduce how much water you use in your bathroom, helping you to save on future utility bills and lower your home's impact on the environment.
Finally, don't forget about safety — particularly when it comes to selecting flooring materials. Marble floors may look beautiful, but they greatly increase the risk of a slip and fall accident. Laminate and wood can be easily warped by water exposure. Slip-resistant ceramic tile or vinyl planking will help you avoid accidents and deliver lasting quality.
Who Will Perform the Work?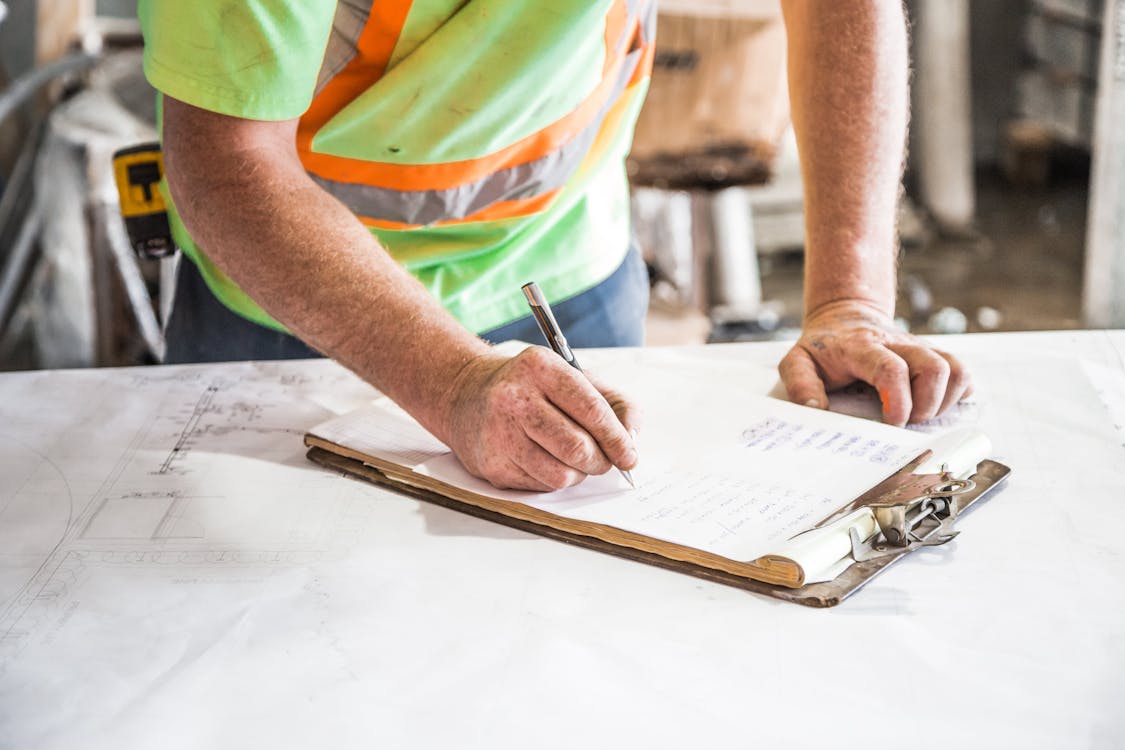 For most homeowners, bathroom renovations are best left to the professionals. Remodeling requires a lot of time and effort, and if you don't know what you're doing, the results could be disastrous. But even if you're confident that hiring a contractor is the right move, this is still a question that requires important consideration. After all, you will need to choose the right contractor if you want dependable results.
The easiest way to start your contractor search is by asking friends or neighbors for referrals. Others who have had their bathroom remodeled can tell you about the good and bad aspects of working with a particular contractor. While online reviews can be helpful in getting an idea of a contractor's abilities, nothing beats a recommendation from a person you know and trust.
It can also be helpful to look at the contractor's credentials. Licensing, certifications, memberships in professional associations, and carrying liability insurance are all indicators that the contractor knows what they are doing and have taken steps to protect the interests of their customers.
Once you've narrowed your search to about three potential candidates, you should meet with them to discuss your project and obtain quotes. Don't only focus on the estimated cost for the project! Be sure that you fully understand the details of each contractor's contract, such as how they handle disputes, what type of warranty coverage they offer, what scope of work is covered by the estimate, and what the payment and project schedule are like.
In addition to selecting a contractor to perform the actual construction work, it can also be beneficial to consult with an interior designer who can help you address key planning issues related to the remodel, particularly if you are considering any layout changes.
Parting Thoughts
By thoroughly planning out bathroom renovations in advance, you will ensure that the entire process goes smoothly and that your budget is used effectively. You will get a final result that provides exactly what you are looking for, whether your goal is to sell your home at a higher price or to create a more usable space for your own needs.
Of course, if you can save money on high-end bathroom products, you'll be even more pleased with the outcome of your project. That's where Kitchen & Bath Authority comes in. Whether you're planning to upgrade your shower enclosure or replace an outdated bathroom vanity, we offer a vast selection of products from many of the industry's top brands — and at discounted prices.
In fact, you can save hundreds, or even thousands of dollars when you buy bathroom products from our online store. Signing up for our exclusive membership program allows you to save even more with additional discounts, free shipping, and expedited order processing.
Regardless of what the rest of your bathroom renovation plans entail, make sure that they involve Kitchen & Bath Authority. With top-quality products available at unbeatable discounted prices, we make it easy to stretch your remodeling budget further so you can create the bathroom of your dreams.