Bathroom remodeling is one of the best ways to increase your property value and improve your living space. At the same time, however, these home improvement renovations tend to be among the more expensive upgrades you can make for your house.
The cost of bathroom upgrades doesn't seem to be declining anytime soon, either. In fact, the 2019 Houzz & Home Survey reported that median remodeling costs rose 14 percent from 2017 to 2018. For major remodels of master bathrooms larger than 100 square feet, the median cost was a staggering $17,000.
The good news is that you don't have to break the bank to give your bathroom a fresh look. Not all bathroom remodeling projects need to have expenses exceeding tens of thousands of dollars. By focusing on a few more cost-efficient upgrades, you can give your bathroom improved looks and functionality without straining your finances.
Here are a few simple upgrades you can make at a much lower cost that will still have a dramatic impact on your bathroom's looks and functionality.
1. Replace Old Toilets
An outdated toilet can be a major eyesore and could even cause you to be wasting water. Many homes are stuck with a toilet that has faded from its clean white look, or may even be in an outdated blue or pink — something that was in style decades ago, but not anymore.
Toilets are a surprisingly cost-effective upgrade, with many units costing only a few hundred dollars. While more expensive toilets are available, these tend to include luxury features such as  auto flushing, pre-misting of the toilet bowl, or specialty glazes that keep waste from sticking to ceramic surfaces.
A toilet upgrade can also help you make your bathroom more accessible for aging individuals. ADA-compliant toilets make it easier to sit down and get back up, especially with the assistance of properly mounted grab bars. You can also help the environment with a low flush model. Some toilets use as little as 0.8 gallons of water per flush — water savings that will really add up over time.
If you want to make this upgrade even more affordable, you could just replace the lid and toilet seat, rather than the entire unit. Upgrading from a cheap plastic toilet lid to something more comfortable will make each bathroom trip more enjoyable.
Alternatively, you could give your toilet seat a major upgrade by installing an electronic bidet seat. Bidet seats feature a wide array of luxury amenities, such as built-in deodorizing systems, auto open/close lids, self-cleaning water wands with adjustable water volume and temperature, and even a heated seat. Such upgrades give new meaning to the idea of a toilet as a throne!
2. Upgrade Your Fixtures
For many homeowners, replacing the vanity and sink may be a little bit out of the budget. However, you can still give your bathroom an updated look by replacing outdated fixtures — particularly the sink faucet and handles. 
A new sink faucet can help you cultivate a modern or traditional look for your bathroom, offering a more distinguished style. You could even get a waterfall-style sink to create a more spa-like atmosphere for your bathroom! As with toilets, low-flow options are also available to help you reduce your household water consumption.
When selecting a replacement faucet, be mindful of the installation type that will fit your sink. After all, a wide spread faucet won't work as a replacement if your current sink was designed for a single hole installation.
You should also be mindful of the spout height and spout reach. Use your old faucet as a guideline when determining which measurements will work best for the new faucet. Generally speaking, the tap should be above the center of the sink bowl, while having at least one inch of clearance above the rim of the sink.
A sink fixture upgrade can be further complemented by updating various accessories such as towel bars, robe hooks, and shelves. Even replacing the toilet paper roll holder so that it better matches your new fixtures will lend a more unified, cohesive look to your bathroom.
3. Install a Stylish New Vanity
If you've got a bit more space in your budget, you can give your bathroom's style a major boost by installing a brand new vanity. As one of the bathroom's main focal points, a dated or worn out vanity can quickly become an eyesore. 
Today, there are more vanity options than ever before. You could stick with a traditional furniture-style piece, or install a wall-mounted contemporary vanity. One popular option in master bathroom renovations is to upgrade from a single-sink to a double-sink vanity.
Of course, if your budget is a concern, it's typically best to stick with a vanity upgrade that is the most similar to your current vanity. This way you won't have to worry about home improvement expenses like altering plumbing or ensuring that the wall can support the weight of a mounted vanity.
Another thing to consider with a vanity is whether it includes a sink and countertop. Most vanities allow you to select your own faucet to customize the look of your installation, but many still come with a sink and countertop. However, the added cost of a separate sink and countertop can cause a vanity to be more expensive than you'd like. Before you finalize your purchase, it's always a good idea to double check to see what does and does not come with the vanity.
4. Refinish the Tub & Shower Space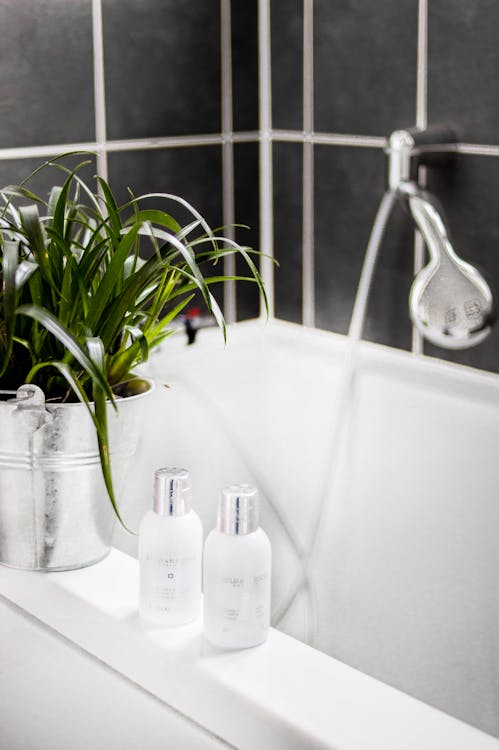 Installing a brand new shower enclosure or freestanding bathtub may be an exciting way to rework your bathroom, but such extensive upgrades may be outside your home improvement budget. Refinishing or refacing the bathtub and shower area is a much more cost-effective option that can help this space look like new at a fraction of the cost.
Of course, fixture upgrades can make a big difference here as well. An updated shower head or bathtub filler will help give the shower and tub area a more modern look, even if you aren't making any other major changes.
These fixture upgrades offer more than a style boost. Low-flow shower heads will reduce how much water you use each time you bathe. Many modern shower heads are available with varied settings, allowing you to set the spray in a way that you find the most comfortable. Some shower heads also include a detachable hand shower — a great addition for those planning to age in place.
5. Modern Mirrors & Medicine Cabinets
Another way to improve the vanity area without necessarily replacing the vanity itself is to upgrade your mirrors and medicine cabinets. Replacing a mirror or adding a frame around the edges of a pre-existing mirror is one of the easiest upgrades you can make. Adding a frame saves you the expense of purchasing a brand new mirror while allowing you to easily cover up the flaking that commonly occurs around the mirror edge.
A modern medicine cabinet can offer even greater versatility to your bathroom. In addition to providing a convenient space for organizing toiletries and other items, many medicine cabinets now include extra features like defogging mirrors, electrical outlets, and integrated night lights. If you are operating on a tight budget, be mindful of any additional electrical work or other home improvement costs that could be associated with a high-tech medicine cabinet installation.
If you are installing a new vanity, consider looking for models that come with a matching mirror set. This will help give your bathroom a more unified look. Choose mirrors or medicine cabinets with a size that won't appear too large or small in comparison to the vanity.
6. Surface-Level Improvements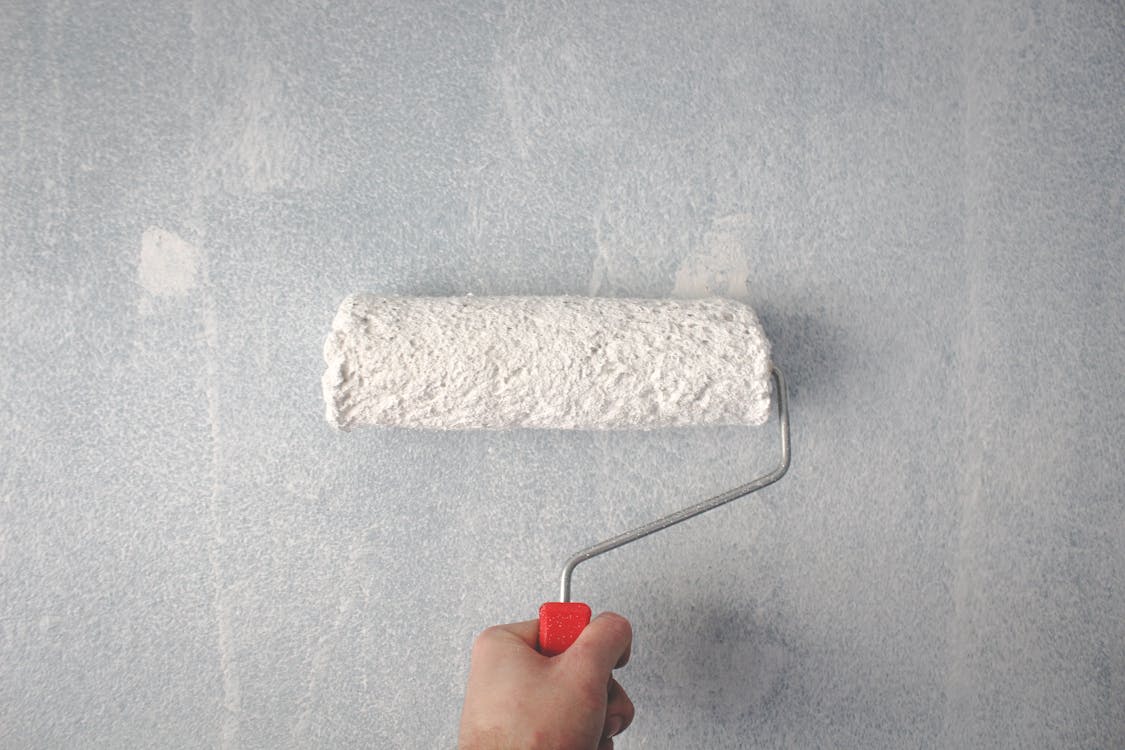 Not all home improvement work in the bathroom has to be directly related to plumbing fixtures. Other surface-level improvements can greatly improve the look of your bathroom to create a more inviting space.
One of the least expensive ways to freshen up your bathroom's look is to repaint the walls. Consider using a lighter color that helps the room feel more spacious. Current trending colors include soft gray, creamy or bright white, and light blue. You could also go bold by painting one wall in a brighter color that pops out from the rest of the room. While painting is far less expensive than installing tile, you should still invest in a satin finish, as this will help the paint resist mildew growth and other moisture-related issues.
Another area that can make a surprisingly big impact is your bathroom lighting. New wall sconces or ceiling lights will help brighten the space — and more light is key to making a small bathroom feel larger. This can make an especially big difference in bathrooms that don't have windows or skylights.
Modern or rustic lighting fixtures will provide the finishing touches to your bathroom design. Installing LED lighting will also help you lower utility bills thanks to the fixture's reduced electricity use.
Find More Ways to Save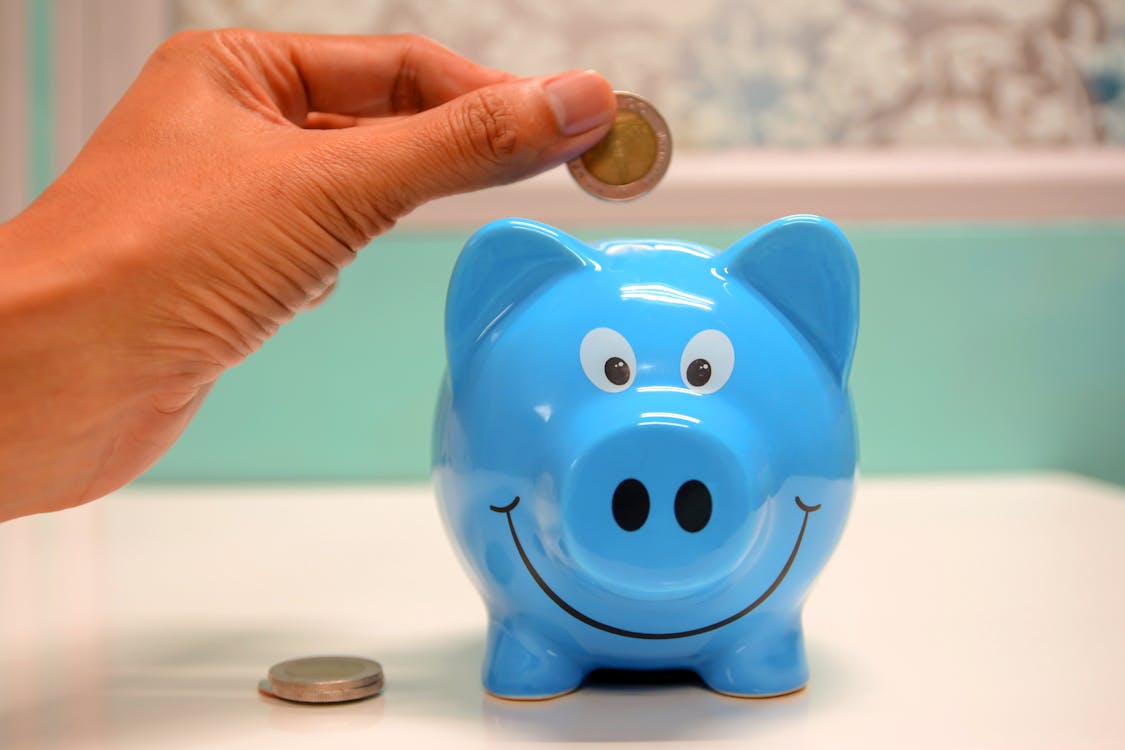 Focusing on cost-effective bathroom upgrades is a great way to ensure that your home improvement work doesn't strain your family's finances. Of course, even with these budget-friendly purchases in mind, there is still more you can do to keep your finances in check while doing your remodeling.
Start by making space in your budget for unexpected issues that you might discover during the course of your remodeling work. While surface level improvements are unlikely to reveal major plumbing issues, you never know when you might encounter a leaky sink that has caused mildew growth or other damage around the old vanity area. It's typically best to allocate at least 10 percent of your total budget to dealing with unexpected repair costs.
Depending on your level of handyman expertise, it is also worth considering what tasks you can handle on your own. A HomeAdvisor study determined that contract labor can account for anywhere from 40 to 65 percent of bathroom remodels and other home improvement projects. DIY work has the potential to significantly lower your project costs. This is especially true of many of the upgrades listed here, as they tend to be less complex and labor-intensive than tasks like rerouting plumbing or installing tile.
Realistically gauge your DIY abilities before committing to doing the work yourself. While avoiding making any changes to the bathroom's layout and sticking with these easier bathroom upgrades will reduce the complexity of the work, you don't want to take on something that is beyond your abilities. It's better to pay for someone to do the job right the first time than to make costly mistakes attempting things on your own. Some product warrantees also require professional installation — another important factor to consider.
Because the upgrades listed above are less complex and labor-intensive than a full-scale remodeling project, it also becomes easier to take things slow and gradually upgrade the bathroom. For example, you could replace your old toilet now, and wait to upgrade your vanity six months later, when you have room in your budget again. Spreading out the costs associated with improving your bathroom will make it easier to keep your budget in shape.
If you need to space out your bathroom improvements, prioritize items based on areas with the greatest need. Inefficient, broken, or extremely outdated bathroom elements should be addressed first. Then you can move on to the less urgent areas.
Save Even More With Kitchen & Bath Authority!
Of course, one of the best ways to save on bathroom remodeling and other home improvement projects is to buy your supplies at a discounted price — and this is where Kitchen & Bathroom Authority comes in.
We have you covered with an incredible selection of bathroom products, including vanities, toilets, medicine cabinets, faucets, and accessories. This includes products from top brands like Fresca, Water Creation, and Robern.
More importantly, many of our bathroom products are offered at significant discounts off their suggested retail price, allowing you to save hundreds — or even thousands — of dollars on your purchase. Those who sign up for our membership program gain access to additional discounts on a vast selection of products. Special discount codes and limited-time sales can help you save even more.
We further enhance the affordability of your home improvement projects with free shipping on all orders and available financing through Bread. Select buyers can even qualify for 0 percent APR financing with three or six-month payment plans.
Home improvement projects may be expensive, but they can dramatically improve your ability to enjoy your property. By taking using Kitchen & Bath Authority for your cost-efficient bathroom upgrades, you'll be well on your way to creating your dream home.