When it comes to maximizing the usefulness of your bathroom, few additions can have a greater impact than a medicine cabinet. Medicine cabinets don't merely add extra shelving — they do so in a manner that has a minimal impact on the available space in your bathroom, ensuring that the room doesn't become cramped and cluttered.
Of course, not all medicine cabinets are created equal, and in our opinion, few brands are better suited for meeting your needs than Robern.
With so many different styles available, it's easy to find a Robern medicine cabinet that perfectly matches what you're looking for. Whether you need a simple replacement for your current cabinet or you're interested in a brand new, high-tech upgrade, you'll have plenty to choose from.
Here's a closer look at some of the factors you should consider when installing a Robern medicine cabinet, as well as which options are available to help you get the most out of your bathroom.
Things to Consider For a Medicine Cabinet Installation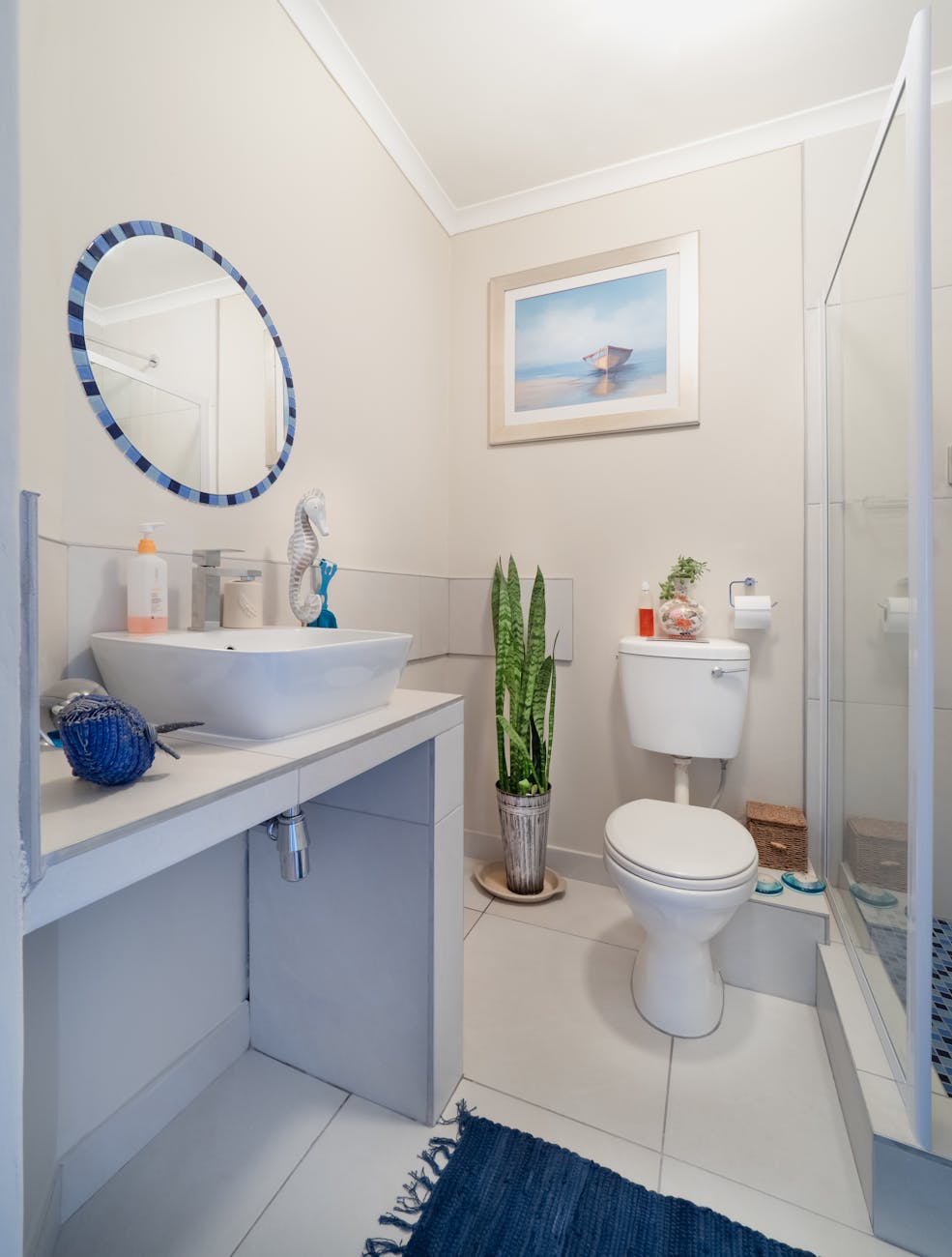 Before you purchase a medicine cabinet, you must first determine what type of cabinet will work best for your bathroom space. After all, you don't want to waste your time and money by ordering a cabinet that doesn't fit the room!
If you aren't replacing a pre-existing medicine cabinet, start by determining which location will work best for your new installation. Take measurements with a tape measure along the wall where you plan to install the cabinet. Keep in mind that many of the features of your bathroom — even full-size mirrors — can be adjusted to make room for a new cabinet installation. According toThis Old House, the top of your medicine cabinet should generally be about 72 inches above the floor.
When choosing a spot for your medicine cabinet, you will need to be aware of what is behind the wall. Many medicine cabinets are recessed or semi-recessed, meaning they are fitted inside the wall to save space and improve aesthetics.
Behind your wall could be a load-bearing stud, plumbing pipes, large vent pipes, or even electrical wires. Use a stud detector or get help from a professional contractor to determine if any of these obstacles are located behind your wall.
When these items are present, it doesn't mean that a recessed cabinet installation is impossible. However, it does mean that the installation will require a lot more labor. You may need to hire a contractor to help reroute electrical wires. You will also likely need to cut away part of a non-load-bearing stud to make room for most standard cabinets. If a load-bearing stud or a large vent pipe are present, you should choose a different location for your cabinet.
Though such issues can complicate the installation of a recessed medicine cabinet, they have little to no impact when installing a wall-mounted or surface cabinet. Though wall-mounted cabinets are easier to install, they do take up more space, which can be an issue in smaller bathrooms.
By doing a little preliminary work, you will go a long way in determining the dimensions and style of medicine cabinet that will be best suited for your needs.
Why Choose Robern?
Once you've determined which types of medicine cabinets will work best for your space, it's time to pick the brand and model that work best for you. So what is it that makes Robern medicine cabinets such a great pick?
Perhaps the most distinctive element of Robern medicine cabinets is their integration of extra features that go well beyond simply adding a mirror and some additional shelf space. Some features of these medicine cabinets include electrical and USB outlets, magnifying mirrors, mirror defoggers, and even Bluetooth integration.
Many models also utilize modular design elements that make it easier to customize or adapt your installation to better integrate with other bathroom features. Many models can be installed as either a recessed mount or a surface mount with the corresponding mounting kit. With styles ranging from traditional medicine cabinets and two-door models to arch tops and full-length cabinets, you'll also have no trouble finding a style that matches your tastes.
Regardless of the type of medicine cabinet you choose, you can have confidence that your selected model will be built to last. Robern cabinets utilize materials like glass and anodized aluminum to prevent moisture damage, ensuring that you will continue to enjoy high-quality style and performance for many years to come.
Whether you just want something simple or you wish to help your bathroom become part of a "smart home" suite, Robern has you covered — and with great style, no matter which medicine cabinet you choose.
Robern Medicine Cabinet Options
Here's a closer look at the different medicine cabinet styles available through Kitchen & Bath Authority:
You really can't go wrong with any of these medicine cabinets from Robern! Ultimately, the right pick will come down to which features you want/need for your bathroom, as well as which cabinets will be a good fit for your available wall space.
Installing Your Cabinets
Once you've determined which type of cabinet will work best for your bathroom and purchased the model that best appeals to you, it's time to do the installation. If you're an avid DIYer, this is a project you can handle on your own (even for more complex recessed installations), as long as there isn't any wiring or plumbing in the cabinet space that needs to be re-routed.
When such obstacles are present, you should enlist the help of a professional electrician or plumber before you attempt to install the cabinet. This will also be necessary if you choose a Robern cabinet that features an electrical or USB outlet, as additional wiring will need to be run to the new cabinet installation to ensure that these features function properly.
Start by once again measuring the space where the cabinet will be installed, this time using the exact measurements of the recessed portion of the cabinet. Use a measuring tape and level to make a pencil outline of this area. Alternatively, if you have someone else to help you, you can hold the cabinet against the wall and trace its outline.
After you've finished the outline, carefully cut along your pencilled line using an oscillating tool, keyhole saw, or drywall knife. If you know that wires or pipes are present or are uncertain about their presence, cut small "observation holes" in the corners of the outlined area and use a flashlight to inspect the interior wall space before finishing the removal of the drywall to avoid accidental damage.
You can then clean up your outline with a drywall knife. You may also need to remove insulation or loose debris from the area.
With the drywall removed, you will likely have an exposed stud. Your next step will be to remove the portion of the stud that would otherwise block your cabinet installation. Remember, you should only remove the stud if it is non-load-bearing. Only remove the portion of the stud that would interfere with your cabinet installation, exercising caution so as not to cut through the drywall behind the stud. This can be done with an oscillating tool or handsaw.
After you've cleared the space where your medicine cabinet will go, you will need to install the framing or blocking. Use a set of 2x4s (cut to length to fit the cabinet space), installed both horizontally and vertically inside the wall frame. Construction adhesive will help the individual pieces of wood stick together. Use the mounting screws to attach the frame securely to the studs or drywall.
At this point, you're finally ready to mount the cabinet. Carefully fit the cabinet frame into the blocking and press along its edges so that it is mounted evenly against the wall. Most cabinet models have small holes on the side, which you will use to screw the cabinet securely in place against the blocking. If you performed an even cut with the proper dimensions, the cabinet should fit perfectly. Minor irregularities can be hidden with caulking.
Once the cabinet is securely in place, all that's left to do is attach the door and shelves! Your new cabinet will then be ready for you to fill up and use. For a surface mount, you will simply need a specialized surface mount kit designed for your cabinet model — no drilling or cutting required. The process is also typically easier if you are replacing a pre-existing cabinet. Simply unscrew the old cabinet from the wall, insert the new cabinet into the blocking, and screw it into place. Be mindful of whether the old cabinet was connected to your home's electrical wiring. If the old or new cabinet utilizes an electrical connection, you will likely need help from a professional electrician.
Of course, many homeowners will opt for new cabinets as part of a full-scale bathroom remodel. After all, when the bathroom is already going to undergo significant construction work, adding a recessed medicine cabinet won't add too much to the overall timeline for completing the project.
If this is the case, simply choose your preferred Robern medicine cabinet and have your contractor perform the installation as part of your bathroom upgrade. Robern also produces vanities and other bathroom products, making it easy to find a great-looking match to create a cohesive design for your bathroom. It saves a lot of time and stress when you have someone else doing the work!
Parting Thoughts
A medicine cabinet may seem like a relatively small upgrade, but it can completely transform the way you use your bathroom. Whether you wish to give your master bathroom a versatile and stylish upgrade or you need to increase storage space in the guest bathroom, you can't go wrong with a Robern medicine cabinet. Check out our great selection of Robern medicine cabinets (and our great prices) to find the right match for your bathroom!