With 2020 now officially underway, it's only natural that many homeowners would include remodeling work on their list of goals and resolutions for the new year. But knowing that you want to remodel your kitchen or bathroom and successfully carrying out this project are two very different things. This is especially true if you plan to DIY significant portions of your remodeling project.
By doing your research in advance to determine what you want for your remodel and how to carry it out, you can go a long way in ensuring that everything turns out according to plan. By accounting for the following important factors, you will be able to minimize mistakes and ensure that everything gets done right the first time.
1. Research Your Options & Determine the Scope of Your Project
Unsurprisingly, you need to start by determining just how big of a renovation you want to do. Are you looking to completely revamp your kitchen, including by altering the layout and possibly even moving walls? Or are you simply planning to refresh its look while maintaining the same layout?
While one option may seem more appealing than the other at first glance, it is essential that you consider how the scope of your project will affect its budget, timeframe, and even your return on investment.
One factor to consider when planning the scope of your remodeling work is how much longer you plan to live in the home. Research finds that while a minor, "midrange" kitchen remodel typically yields an ROI of 81.1 percent, a major kitchen remodel only yields a 59 percent ROI. For an upscale kitchen remodel, the return on investment is even lower. Bathroom remodels follow similar trends — the more intensive and "upscale" the remodeling work, the lower the ROI.
As such, if you are planning to remodel your kitchen or bathroom to prepare to sell a home, you will likely be better served by giving these areas a facelift, rather than undergoing intensive remodeling work. On the other hand, if this is your "forever home," you are free to do as much renovating as you want — as long as it fits within your budget. After all, your personal enjoyment of your space is well worth the investment.
Most homeowners will need to find a balance between what their dream bathroom or kitchen would look like and what realistically fits within their budget and the layout of their home. The better you understand how different remodeling options will affect this plan, the easier it will be to finalize what you want.
2. Measure, Measure, and Measure Again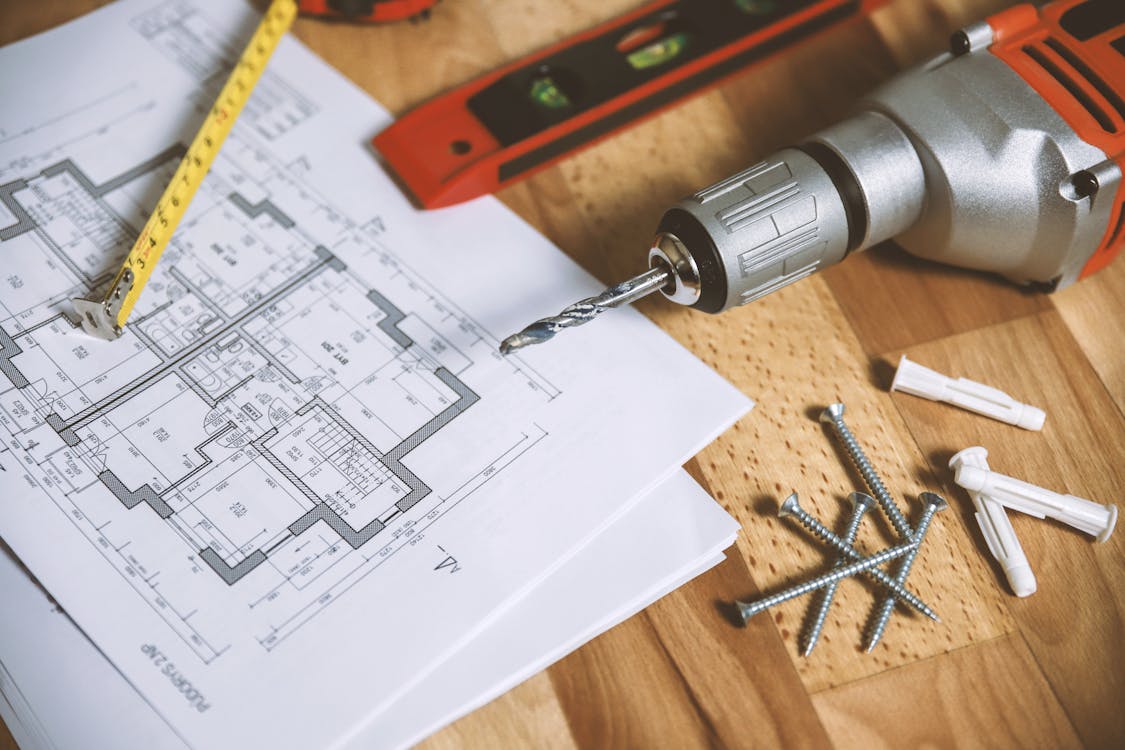 Regardless of the scope of the remodeling work you plan to complete, taking accurate measurements is an absolute must. Without accurate measurements of your kitchen or bathroom layout, you could order too much (or too little) of needed materials, or even waste time and money by ordering an appliance or furniture piece that doesn't fit in the intended space.
To ensure that you get your measurements right, you'll want to start with a tape measure and straight edge so you can get accurate numbers for each area. If you plan on creating a visual representation of your kitchen or bathroom, use graph paper to maintain an accurate sense of scale. When using graph paper, each square should represent one square foot of space in the room.
For easiest results, take your measurements in a clockwise direction, working along each wall and noting the placement of key features, such as countertops or appliances. Record numbers as you go. You will likely want to re-measure individual features separately later on. If you plan on doing work that affects the walls (such as installing new cabinets), you will also want to make note of windows and doorways.
Even seemingly small features, such as electrical outlets and switches, vents, and pipes, can influence your remodeling work. Taking careful notes of all existing features will streamline other tasks. From making sure the vanity you order will fit your bathroom space to ordering enough materials for installing new flooring or a backsplash, double checking your measurements now will save you a lot of stress and hassle later.
3. Consider Colors and Materials
The right materials and color scheme are crucial for ensuring that your freshly remodeled kitchen or bathroom looks great and is cohesive with the rest of your home.
When it comes to choosing colors, use the visual focal points of the room as your starting point. In the kitchen, this usually means that you will start by selecting the color of your cabinets or countertops. In the bathroom, the flooring or vanity is often used as the starting point. Limiting the room to three primary colors helps ensure a streamlined, unified look that ties all the individual elements together.
Once you have an idea in mind for these primary features, you will want to pick colors that fit within the same color scheme for other areas. For example, gray kitchen cabinets can be offset with a lighter-colored countertop. Cream-colored tile in the bathroom will likely be more appealing if you choose a vanity with a dark wood stain or a splash of bright color.
Regardless of whether you're trying to create a bold splash of color or prefer something in a more neutral appearance, you will have a much easier time creating a cohesive look if you pick colors that are part of the same color scheme. Sand-colored walls may look great with white or deep blue cabinets, but they usually won't be a good match for shades of red. On the other hand, gray works well with both warm and cool colors, making it a versatile option.
As part of your color selection, you will also want to consider the materials you are using for different parts of the remodeling work. Quartz and granite both offer a wide range of styles for bathroom vanity tops and kitchen counters. While granite countertops require daily cleaning and should be resealed on a yearly basis, they are extremely durable and heat resistant. Quartz countertops require less maintenance, but are more susceptible to heat damage. Acrylic and other materials could also get the job done for more budget-minded remodels.
Similarly, the right flooring can greatly impact future maintenance needs in the kitchen or bathroom. Luxury vinyl plank can be used to imitate the look of hardwood while providing superior water resistance. Ceramic and porcelain tile are also great choices for these high-moisture areas.
When selecting wood products like cabinets or vanities, make sure that they have been rated for use in wet or humid conditions. Not all hardwoods are created equal. Do your research so you'll pick materials that won't warp or experience other damage as a result of normal use. 
4. Know When You Need Professional Help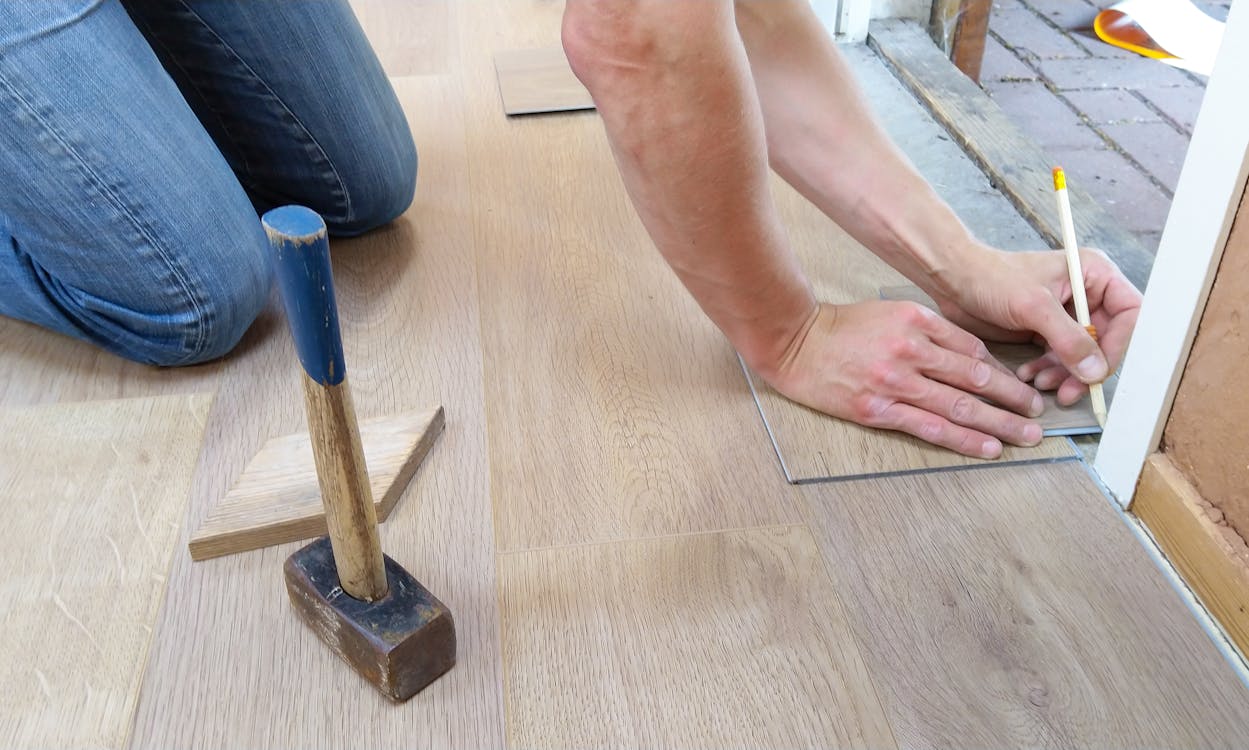 You'd be surprised at how many remodeling tasks you might be able to handle on your own — and considering that labor can add up to 30 percent or more of your total costs, any work you can do by yourself will help you save money on the project.
Examples of projects that homeowners often complete on their own include the installation of vinyl plank flooring, replacing a bathroom vanity, or repainting kitchen cabinets. Of course, whether you should do these tasks on your own largely depends on how much time you have available, as well as your confidence in your own abilities. Warranty coverage is also important to consider, as many manufacturers will void warranty coverage for products that aren't installed by a professional contractor.
As SF Gate's Emily Beach recommends, "Buying your own materials can save you big bucks, including the cost of time and travel to source these materials. When it comes to labor, don't take on tasks that are over your head. Instead, consider simpler kitchen jobs like completing demo and trash removal yourself to avoid paying the contractor to cover these jobs. Some handy homeowners can also cut labor costs by taking on finish tasks, such as painting and tiling. Every hour you spend working on your kitchen is an hour you're not paying for."
Because you will likely need to hire professional contractors for at least some of the work, start researching them well in advance. Use the internet to narrow down a list of a few top contractors who you can then contact to get a pricing and timeline estimate. Check references and work samples so you can have confidence that they will meet your expectations.
5. Plan For How Remodeling Work Will Disrupt Your Normal Routine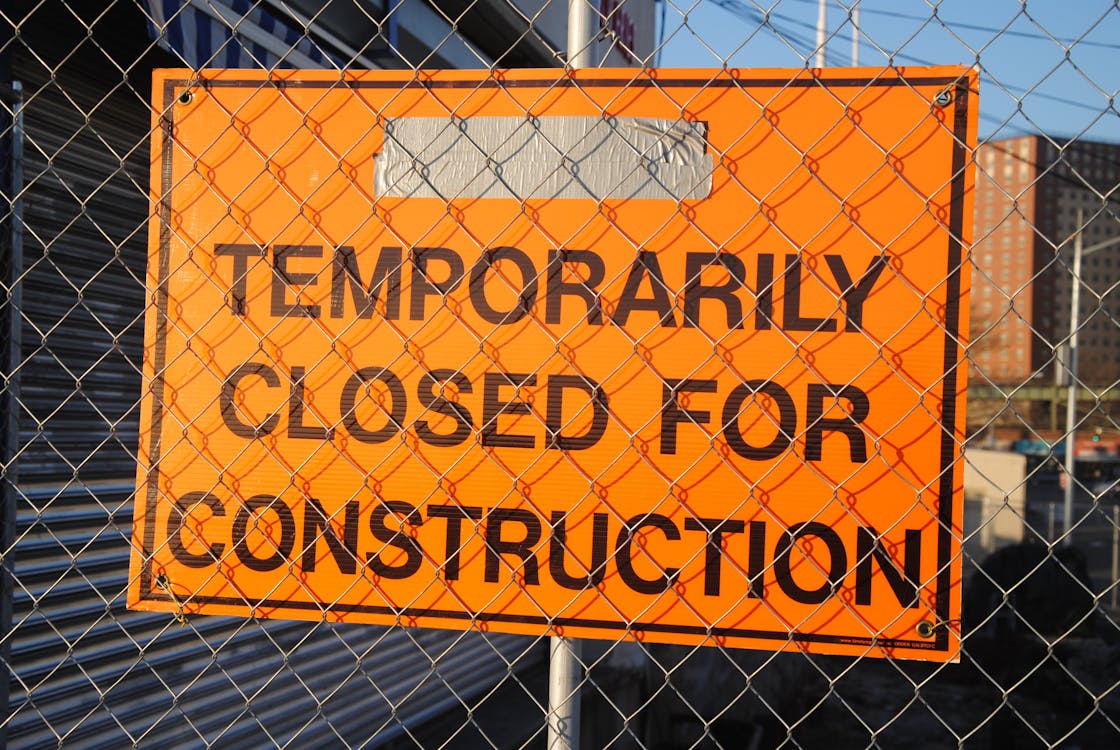 In addition to planning for materials and labor, you will also need to consider how your remodeling efforts will temporarily disrupt the household routine. Depending on the scope of the work, remodeling could take several weeks, leaving your kitchen or bathroom almost completely inaccessible during this time.
For example, you might need to move the refrigerator to a different part of the house as you install new flooring and reface surrounding cabinetry. When installing new cabinets or a new vanity, you will need to temporarily find another place to store plates, silverware, toiletries, and other items. You will want to move displaced items to a safe, out of the way area.
Moving furniture and decor away from the area that will be renovated will improve the workflow and protect your possessions. Depending on the type of work you have planned, you may also wish to protect nearby areas with dust covers or drop sheets.
One bathroom may need to be kept entirely off-limits during remodeling. You might need to come up with a schedule for when each family member will use the bathroom so that everyone can get ready for school or work. Determining how you will adjust your routine to remodeling work (and going over this plan with the entire family) will help reduce stress.
Schedule remodeling work with your family's timing in mind. Having contractors come over during the day while the kids are at school can help the work go easier. Taking pets to a doggy day care or putting them in the backyard while indoor remodeling work is going on can further reduce stress and minimize the risk of an accident.
Are You Ready For Remodeling Work This Year?
Planning out the various facets of remodeling work in detail can sometimes feel like overkill — but these preparatory steps are well worth the effort. By doing your planning in advance, you will more fully understand how much you can expect your project to cost. You will have a clear idea of what changes you want to make, as well as which options will offer the greatest functional and aesthetic improvements to your space.
Regardless of whether you are giving your kitchen or bathroom a minor facelift or a complete overhaul, putting in the time to better plan and prepare for your project will ensure that you'll get results you love — and Kitchen & Bath Authority is here to help.
We understand just how expensive kitchen and bathroom remodeling can get, especially when you're trying to find high-quality components like vanities, shower doors, or tubs. That's why we offer a wide range of kitchen and bathroom products from top brands like Water Creation, Robern, American Standard, DreamLine, and more, all at significant discounts off MSRP.
We want to help you be able to afford creating the kitchen or bathroom of your dreams, and with many products available for nearly 50 percent off their normal pricing, we can help you save hundreds or even thousands of dollars on key upgrades that will give your home a truly luxurious atmosphere.
That's not the only way we help you save. If you sign up for our exclusive membership program, you'll gain access to even more discounts on many of our products. All orders are fulfilled with free shipping. We also periodically offer additional coupon codes for select brands and products. All products are backed with guaranteed fitment and easy returns to ensure you get the right match for your needs.
Remodeling work is a big undertaking — but it doesn't have to break the bank. When you include Kitchen & Bath Authority as part of your remodeling planning, you can have confidence that your new-look kitchen or bathroom will turn out exactly as desired.